Beverage/Cocktail Napkins: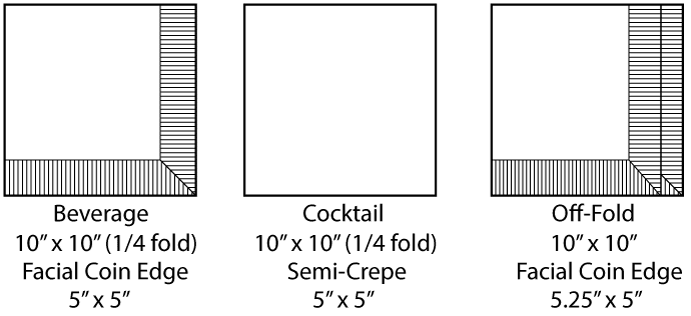 • Available in brown, white and black, at select quantities.
• Facial or semi-crepe embossing (what is this?).
• Customizable on all four panels.
• White napkins in 1-, 2-, or 3-ply; ivory napkins in 2- or 3-ply; colored napkins in 2-ply.
• Printable with spot ink, 4-color process, or metallic foil.