Quilted napkins are large and 2ply thick, with embossing on the edge. They are ideal for formal situations, and premium presentation, and are usually in white. It is a small piece of table linen that is used to wipe the mouth and to cover the lap in order to protect clothing. Type of quilted napkins : napkin, serviette, table napkin.
Product Specification:
Textile like finishing.
Suitable for cafe/restaurant.
Perfect for table setting.
Suitable for party use or business use.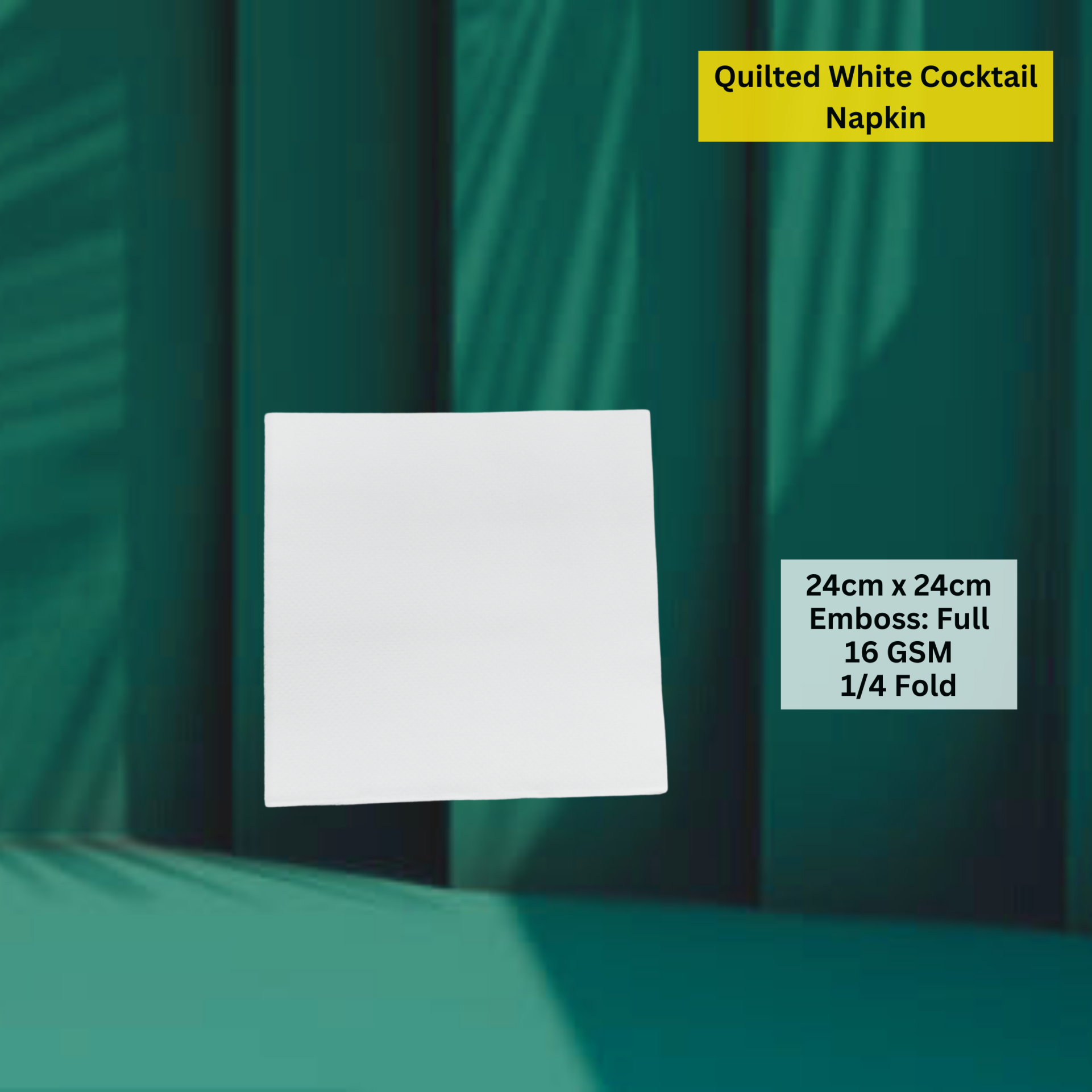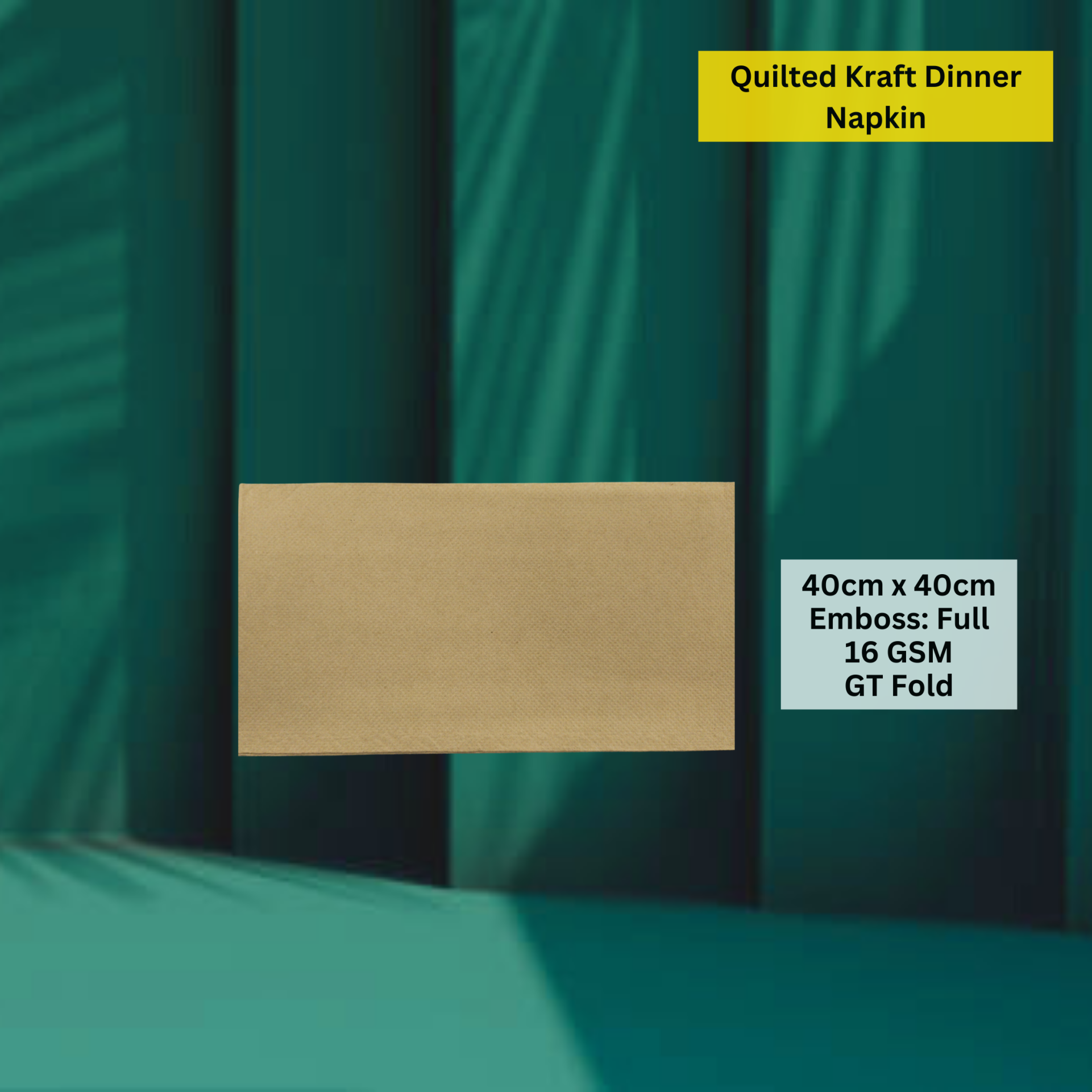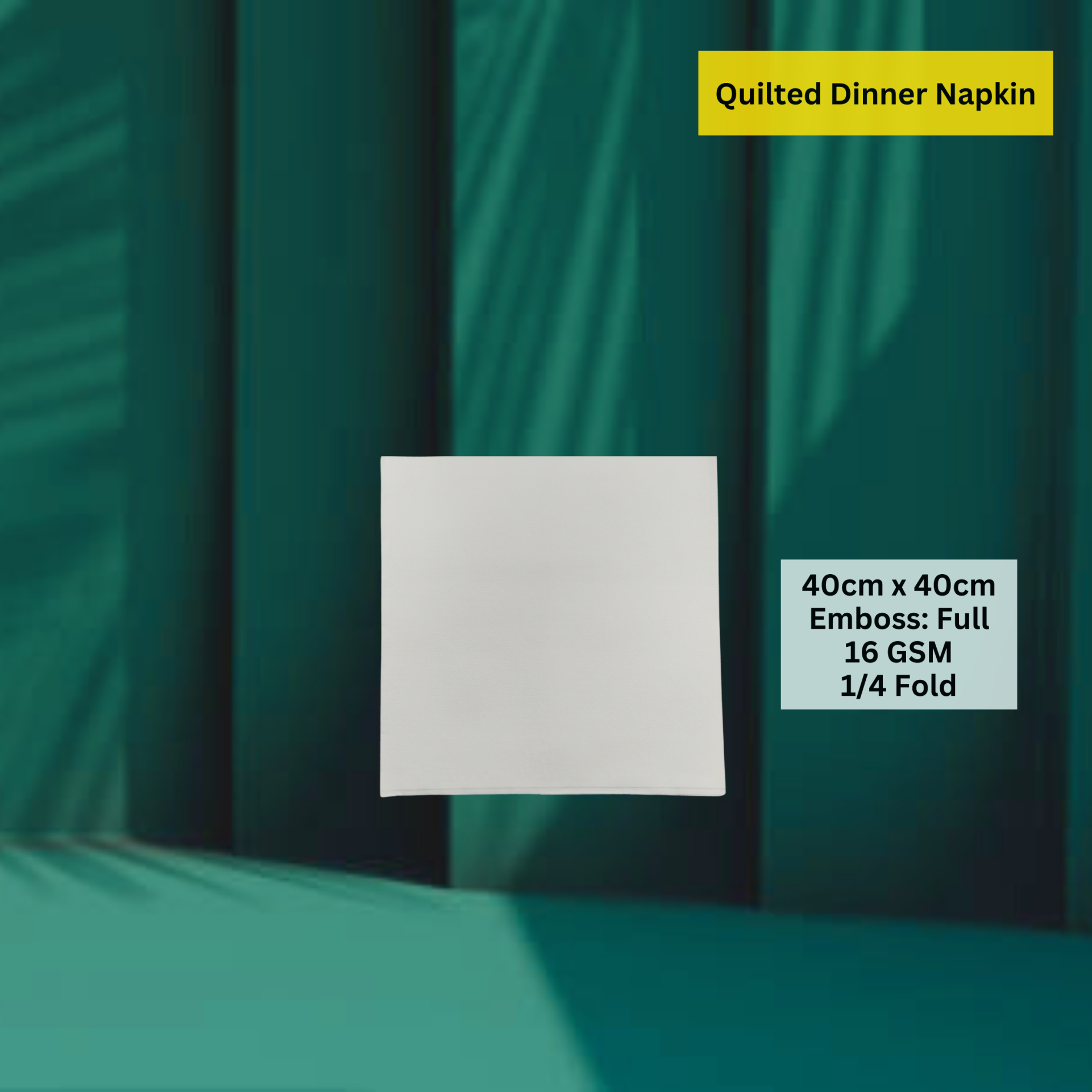 Quilted White Cocktail Napkin
Quilted White Cocktail Napkin
Quilted White Dinner Napkin
Quilted White Dinner Napkin
Quilted Kraft Dinner Napkin
Quilted Kraft Dinner Napkin